Green Stax 45s
These re-issues seem to have caught on with collectors. It's not certain how many different titles were issued in this way. These are two of the earliest.

The ones that I've seen so far are:107, 116, 127, 130, 140, 180, 185, 186, 189,194, 203, 231, 236, 237, 238, 239, 240, 241, 242, 244, 245, 246, 247, 248, 249, 250, 251, 252 and 253.

I'm aslo aware of two double headers:

'Green Onions' / 'Chinese Checkers'
Booker T. & The M.G.s
catalogue number OS 13088

'You Don't Miss Your Water' - William Bell /
'Knock On Wood' - Eddie Floyd
catalogue number OS 13095

(I don't believe that there is any connection here to with the '90s UK band 'GreenStax'. Although, I do know that one of their early favourites was 'Last Night'!)

(Thanks to Mark Goddard for some Green additions)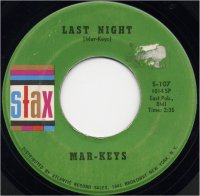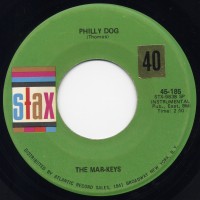 Stax Specials
These were distributed to DJs to promote the Carla Thomas album 'Love Means ...' Unlike other promo's, that don't have normal catalogue numbers. The titles are:

Love Means You Never Have To Say You're Sorry / Daughter, You're Still Your Daddy's Child

You've Got A Cushion To Fall On / Didn't We

Does anybody know if anymore titles were issued this way?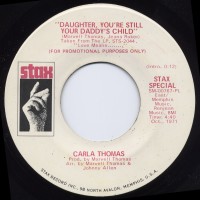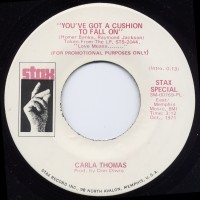 Mini Albums
These are 7" records that play at 33-1/3 RPM. I believe that they were used as promotional items for the full album. This one has 6 tracks.

Tramp / LetMe Be Good To You / Lovey Dovey

New Years' Resolution / Bring It On Home To Me / Ooh Carla, Ooh Otis.

There are others but this is the only one that I've been able to get my hands on so far.